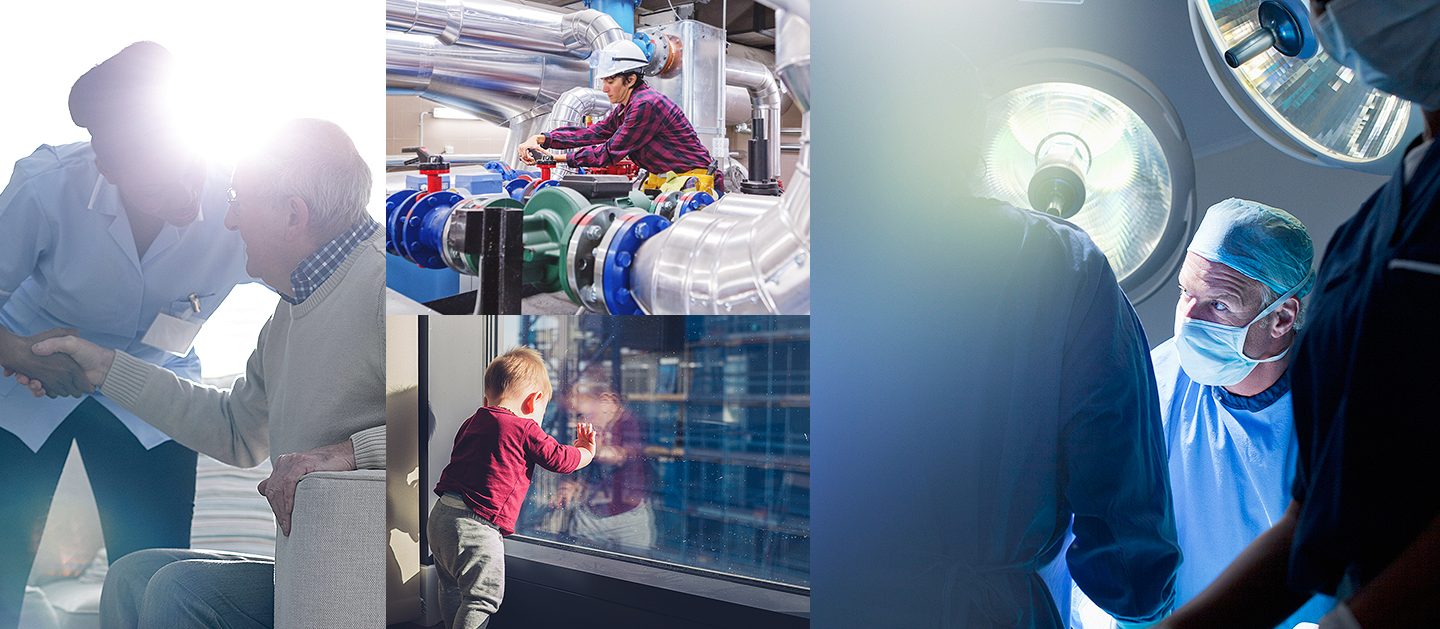 Generator Repairs
When Do You Need Generator Repairs?
Since generators are not continuously operational throughout the year, it is important that they receive regular audits to identify any potential deficiencies.  The key is preventative maintenance – fixing the shortcomings as they arise to prevent potential loss of generator function. If it's left too late, a minor generator repair can turn into a more costly generator component replacement.
GenCare provides servicing on a wide array of generator makes and models for everything from minor repairs to complete engine rebuilds, to radiator and coolant system servicing, and more.
Generator Maintenance To Avoid Larger Repairs
If you are registered for one of our maintenance programs, you'll always be informed about your generator deficiencies as soon as they occur. A non-emergency repair can be scheduled for the next maintenance visit to avoid a more costly separate service call.
Generator Repair Services
With GenCare's generator repair service, we take care of everything from minor repairs to complete engine rebuilds for all makes and models. Generator repairs can include:
Repairs to all makes and models
Injector repairs and servicing
Radiator and coolant system repairs
Complete controller service. repairs and replacements
Fuel or water pump replacements and rebuilds
Engine head rebuilds
Complete engine rebuilds
Electrical repairs
And more!
The list above is only a fraction of the repair services offered at GenCare, and every client situation is unique.
Looking for customized generator repair solutions?
Benefits of Generator Repairs with GenCare
GenCare is a Licensed Electrical Contractor that can help if your generator is in need of repair. We have the knowledge, proper tools and experience with all engine types to provide proper generator maintenance and repair. At GenCare, we treat our customers as part of our family. Our staff works closely with you to ensure you are satisfied and receive superior results.
Lighting Everyday Lives
The County of Wellington has contracted with Gencare for over 10 years. Gencare has given our organization great service and their staff are knowledgeable and very responsive to our needs.
Lighting Everyday Lives
We value Gencare's commitment to quality and fairness and Sifton has trusted Gencare to maintain its building generators for many decades. Thank you for helping us to operate our buildings safely and efficiently.
Lighting Everyday Lives
I have been dealing with Gencare for the past 4 years and really like the customer service experience that is provided to our company. Customer service starts from the office management, technicians, and service area. Technicians are timely, quotes are provided quickly, and service work is reasonably priced. Gencare updates us with any concerns with regards to annuals or upcoming work that they will be performing. Gencare has been amazing to work with and I look forward to many more years of great service.

Powered with Integrity –the GenCare Difference
Fully managed generator maintenance
Licenced service/diesel/gas/petroleum technicians/mechanics & electricians on staff
Detailed generator technical history
GenCare trains clients on how to perform the weekly checks and monthly tests at no charge
GenCare currently services 120 cities, towns and rural areas – our coverage area reaches you.
Upfront pricing, no hidden fees