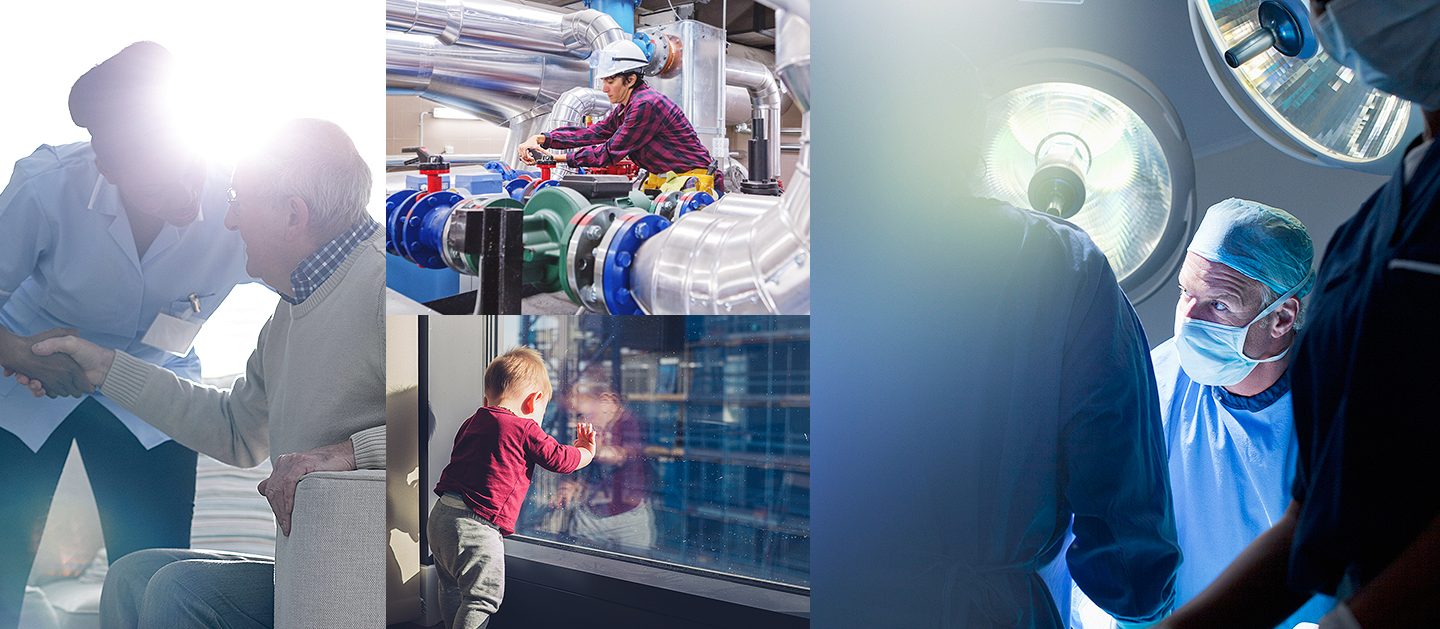 Automatic Transfer Switches
What are automatic transfer switches?
Automatic transfer switches (ATS) act as the brain of your emergency power source. Automatic transfer switches send signals to your generator to start when a planned or unplanned power outage occurs, as it senses power loss. The ability to recover from a power outage depends on the dependability of your transfer switches. Automatic transfer switches are a critical component in power outages and allows for a smooth load transfer from utility to an emergency source such as your generator, and back again. GenCare is your one stop shop for almost any type of transfer switch.
How do Automatic Transfer Switches Work?
The auto transfer switch connects the power load between the utility power and the generator power. When a power outage occurs, the transfer switch notifies the generator to power on. An automatic transfer switch provides an electrical interlock to avoid back feeding. An ATS ensures you have power when you need it most.
Benefits of Automatic Transfer Switches
One the many benefits that automatic transfer switches provide are the automatic transfer of power to your generator in the event of a power outage with no manual transferring or routing required. There are no downsides to leveraging an automatic transfer switch as it offers reliability when you need it most during an emergency.
There are many benefits of selecting automatic transfer switches to power your generator. What makes GenCare different is that we're a Licensed Electrical Contractor and can provide automatic transfer switch replacements and installations as required.  GenCare has licenced electricians to service the electrical industry.
All replacements and installations are inspected by the Ontario Electrical Safety Authority (ESA).
With great pride in every job completed, GenCare has the knowledge and understanding of electrical power generation, fuel systems and engines for a one-stop shop for all your generator and maintenance needs.
Automatic Transfer Switch Maintenance and Service
Weekly or monthly inspection, test and maintenance is required on the generator transfer switch to ensure it's working when you need it most. The ATS is put through a series of tests that simulates power failure to ensure functionality.
GenCare can provide an ATS service and thermal imaging to fit your needs.  GenCare can upgrade or replace automatic transfer switches to provide pre-transfer signals to accommodate newer elevator controls.
Automatic Transfer Switches Maintenance for Multiple Sectors
We support many different sectors with their automatic generator switch maintenance and service including:
Data centres
Off the grid homes, farms and many more
View our maintenance programs to view a list of our maintenance packages that works best for your home or business.
Powered with Integrity –the GenCare Difference
Fully managed generator maintenance
Licenced service/diesel/gas/petroleum technicians/mechanics & electricians on staff
Detailed generator technical history
GenCare trains clients on how to perform the weekly checks and monthly tests at no charge
GenCare currently services 120 cities, towns and rural areas – our coverage area reaches you.
Upfront pricing, no hidden fees