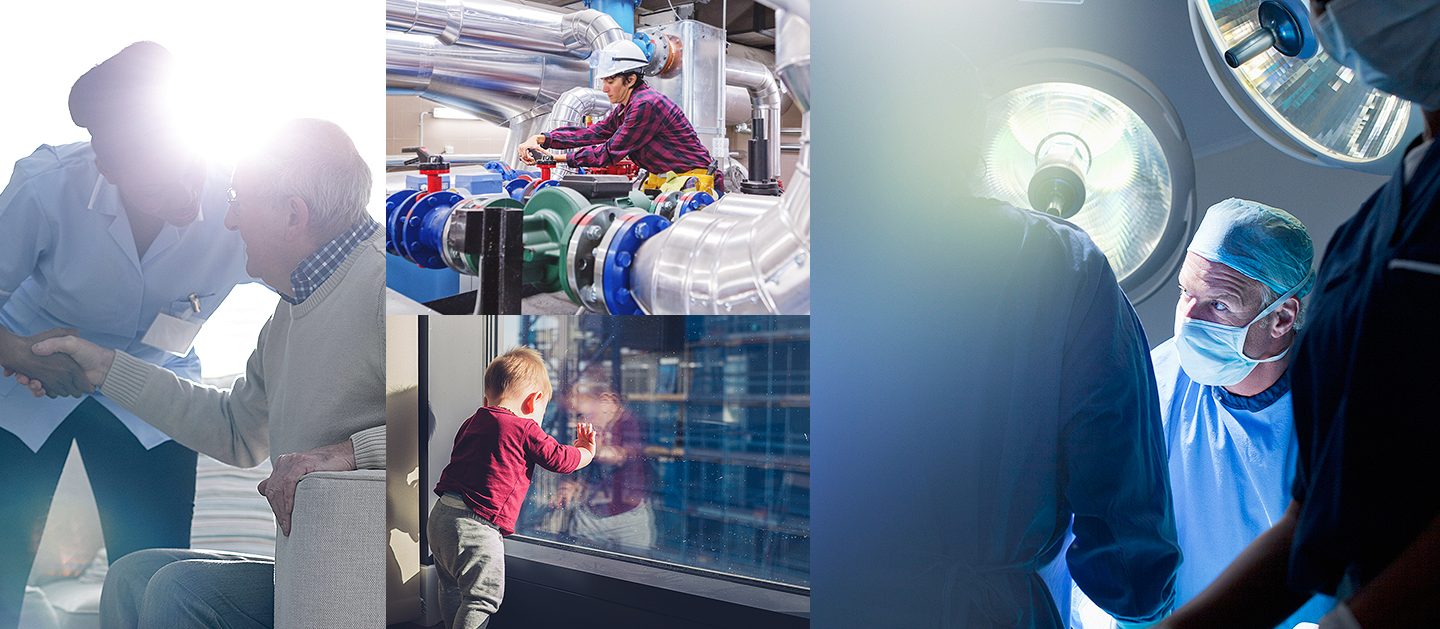 Generator Installations
Generator Installations and Replacements
Are you prepared to run your business, organization or home in the event of a power outage? A generator gives you peace of mind that you can remain productive and safe, regardless of what may arise. Generator installations and services are available to all sectors and industries including but not limited to:
Communications
Border Crossings
Farms
Multi-Residential
Emergency Services (police, fire, ambulance)
Generator Installations by GenCare
With GenCare, have peace of mind knowing our team of technicians have a proven process to ensure a stress-free installation for your diesel or gas generator. Based on your generator installation requirements, GenCare offers complete drawing to finish installation, and electrical hook ups to meet your needs.
With a proper generator installation from GenCare, your generator will have increased reliability, efficiency and longevity. GenCare has the following specialized trades on staff that are required to perform your installation and service depending on the type of generator installation that you need:
Electricians
Oil Burner Technicians
Petroleum Mechanics
Gas Technicians
Kohler Factory Trained Technicians
GenCare works with highly trained engineers as follows:
Mechanical Engineers
Electrical Engineers
Structural Engineers
Fuel System Engineers
How Long Does a Generator Installation Take?
A typical, simple outside or indoor or gas generator installation can be completed approximately within one or two days. Depending on the size, complexity, and the generator installation site, the GenCare team can provide an estimate based on your needs.
We don't just talk about care.
We generate it.
The Generator Installation Process:
All GenCare design and installation work complies with ESA and TSSA regulations and adopted codes, standards and requirements. Our team of licensed GenCare technicians will follow the generator installation process below for standard generator installations:
Safe Removal of Existing Fuel System: If you have an existing diesel generator, GenCare will safely remove it from the site, and replace it with your new Generator
Site Evaluation: Our technicians evaluate the current state of where the generator will be installed
Generator and Component Purchase: Selecting the right Generator and components for your needs
Site Preparation: Preparing the site for the installation, installing concrete pads
Delivery of Components: Delivery of Generator and required components
Installation: Our licensed technicians professionally install the generator to specifications
Start-Up and Commissioning of Generator System: Making sure the generator is operational and safe
Training on the Operation, Maintenance and Testing of the System: We train your on-site staff how to operate, maintain and test your generator regularly
Implement Generator Maintenance Program: We implement a maintenance program for your business needs
GenCare Service Plans Included in Generator Installation
Depending on your needs, GenCare includes the following as part of our generator installation service:
Engineering services
Site plan
Removal of existing generator before new installation
Delivery of new generator to the desired site
Locates and installation of concrete pads and vehicle barriers
Electrical and mechanical hookups and connections
Complete installations, from drawings to finish
Fuel system installation, connection
TSSA Fuel Inspections for diesel generators
Generator re-locations start to finish
Crane services
Diesel, natural gas and propane
Self-contained generators outside or generators inside
Generator Re-Location and Replacement
If you find yourself in a situation where you need to re-locate your existing generator, GenCare offers Generator re-locations services where we re-locate your generator from start to finish. GenCare will prepare your site for the generator re-location and ensure a smooth installation and transition so that you can focus on your business, not your power source.
If your existing generator is no longer operational, or doesn't meet the requirements for your business, Gencare offers Generator Replacement services. We'll remove your existing generator safely, replace it with your new one and perform regulated testing to ensure it is operational and compliant.
Powered with Integrity –the GenCare Difference
Fully managed generator maintenance
Licenced service/diesel/gas/petroleum technicians/mechanics & electricians on staff
Detailed generator technical history
GenCare trains clients on how to perform the weekly checks and monthly tests at no charge
GenCare currently services 120 cities, towns and rural areas – our coverage area reaches you.
Upfront pricing, no hidden fees
Lighting Everyday Lives
The County of Wellington has contracted with Gencare for over 10 years. Gencare has given our organization great service and their staff are knowledgeable and very responsive to our needs.
Lighting Everyday Lives
We value Gencare's commitment to quality and fairness and Sifton has trusted Gencare to maintain its building generators for many decades. Thank you for helping us to operate our buildings safely and efficiently.
Lighting Everyday Lives
I have been dealing with Gencare for the past 4 years and really like the customer service experience that is provided to our company. Customer service starts from the office management, technicians, and service area. Technicians are timely, quotes are provided quickly, and service work is reasonably priced. Gencare updates us with any concerns with regards to annuals or upcoming work that they will be performing. Gencare has been amazing to work with and I look forward to many more years of great service.