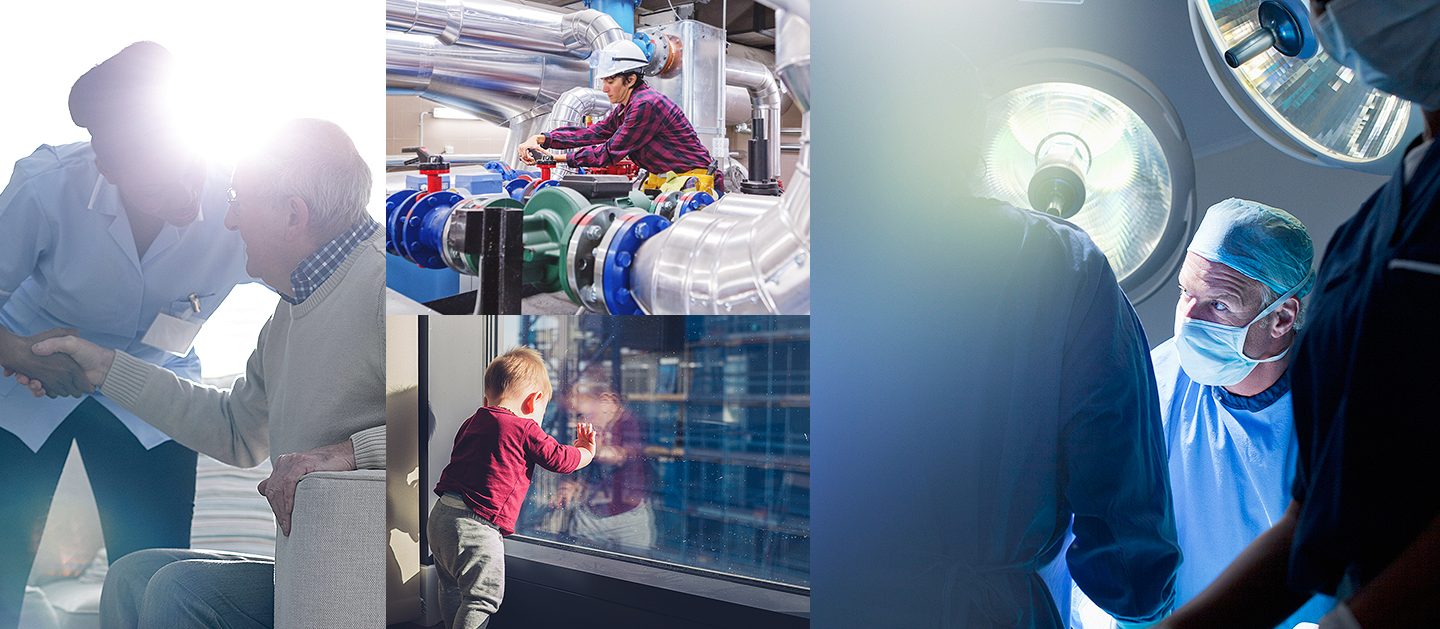 About Us
Protecting Your Power for Over 35 Years
Since 1981, we've been providing peace of mind to our clients when the unexpected happens. Whether it's a power outage caused by extreme weather, a blackout, a planned interruption, an equipment failure or simply a power flicker; our reliable power generation solutions ensure that homeowners and business owners alike will have access to the power they need, when they need it the most.
While it's our business to ensure you're never powerless, it's our mission to ensure you never feel that way either. At GenCare, we work to empower clients through the efficient and expert use of our resources, quality service, top-of-the-line technology, and caring approach to client needs.
There are four concepts that have and continue to guide our values as a growing business:
Honesty – We are always honest with our customers, so they know they're getting exactly what they pay for (no hidden fees).
Safety – We believe safety comes first for both our employees and our clients.
Trust – When unexpected outages occur, you can trust we'll be there if you need us to ensure you're never left in the dark.
Care – Every client is unique. At GenCare, we take the extra time, care and attention to provide the right power solution to each client based on their specific needs.
Why Choose GenCare?
Power is unpredictable, that's why GenCare's team of experienced technicians provide clients with generator solutions 24-hours a day, 7 days a week. Since each client has unique needs, we cater to a variety of sectors including; residential, commercial, industrial, health & long-term care, and much more.
Whatever your power needs are, GenCare has you covered.
To match our superior services, we uphold high-voltage values that we believe bring a boost to this industry.  The reason we do what we do (and do it the best) is because we think you deserve a reliable resource for more than just generated electricity, but genuine care.
So expect meaningful conversations, not just technical ones.
Rely on a support system, not just a service.
And know that whatever unexpected situation arises, we'll power through it together.
Lighting Everyday Lives
I have been dealing with Gencare for the past 4 years and really like the customer service experience that is provided to our company. Customer service starts from the office management, technicians, and service area. Technicians are timely, quotes are provided quickly, and service work is reasonably priced. Gencare updates us with any concerns with regards to annuals or upcoming work that they will be performing. Gencare has been amazing to work with and I look forward to many more years of great service.

Lighting Everyday Lives
The County of Wellington has contracted with Gencare for over 10 years. Gencare has given our organization great service and their staff are knowledgeable and very responsive to our needs.
Lighting Everyday Lives
We value Gencare's commitment to quality and fairness and Sifton has trusted Gencare to maintain its building generators for many decades. Thank you for helping us to operate our buildings safely and efficiently.