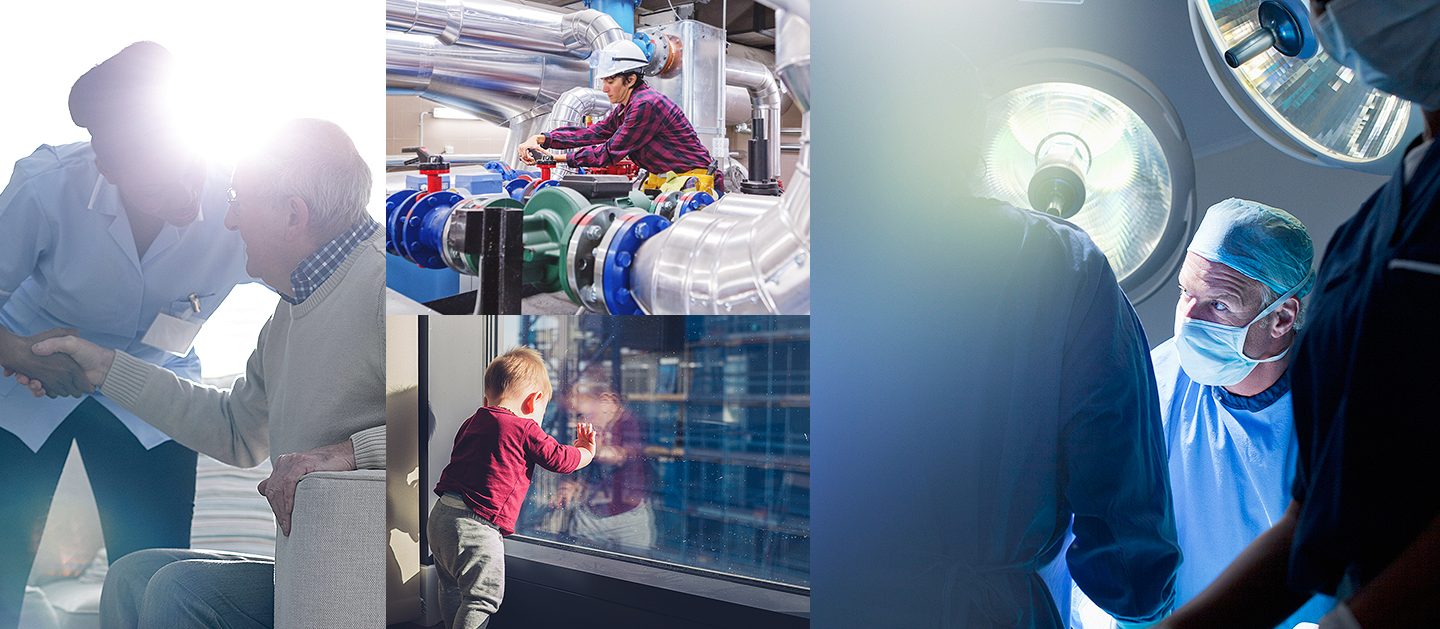 Generator Full Load Testing
What is Generator Full Load Testing?
A generator full load test procedure is an essential piece of the comprehensive GenCare preventative generator maintenance plan. Generator load testing verifies that all primary components of the generator are set and are in proper working condition.
As per the Ontario Fire Code an annual two-hour full load test is mandatory on all life safety generators. Generator load testing is beneficial as it verifies if a generator can operate at its maximum designed capacity and to ensure it's compliant with code.
GenCare's Generator Full Load Testing Services
For a generator full load test procedure, GenCare brings load bank equipment and cables to your site. Your generator is connected to the load bank and is tested using a resistive load.
Your generator is then tested for the following:
Voltage
Amperage
Frequency
Component temperatures
Exhaust temperatures
When performing a generator full load test, GenCare looks at voltage, amperage and frequency and monitors exhaust temperatures for clearances and burn hazards. In addition, various component templates are monitored and recorded during this test.
We don't just talk about care.
We generate it.
Benefits of Generator Full Load Testing
The biggest benefit to a generator full load testing procedure is peace of mind. It's better to have components of your generator fail during your two-hour full load test rather than during an emergency. Other benefits of generator load testing include:
Uncovering complications early to reduce expenses down the road
Avoiding major issues from arising
Radiator efficiency
Providing assurance that your generator will function when needed most
Verifying the engine cooling systems will perform optimally
Lighting Everyday Lives
The County of Wellington has contracted with Gencare for over 10 years. Gencare has given our organization great service and their staff are knowledgeable and very responsive to our needs.
Lighting Everyday Lives
We value Gencare's commitment to quality and fairness and Sifton has trusted Gencare to maintain its building generators for many decades. Thank you for helping us to operate our buildings safely and efficiently.
Lighting Everyday Lives
I have been dealing with Gencare for the past 4 years and really like the customer service experience that is provided to our company. Customer service starts from the office management, technicians, and service area. Technicians are timely, quotes are provided quickly, and service work is reasonably priced. Gencare updates us with any concerns with regards to annuals or upcoming work that they will be performing. Gencare has been amazing to work with and I look forward to many more years of great service.

Powered with Integrity –the GenCare Difference
Fully managed generator maintenance
Licenced service/diesel/gas/petroleum technicians/mechanics & electricians on staff
Detailed generator technical history
GenCare trains clients on how to perform the weekly checks and monthly tests at no charge
GenCare currently services 120 cities, towns and rural areas – our coverage area reaches you.
Upfront pricing, no hidden fees