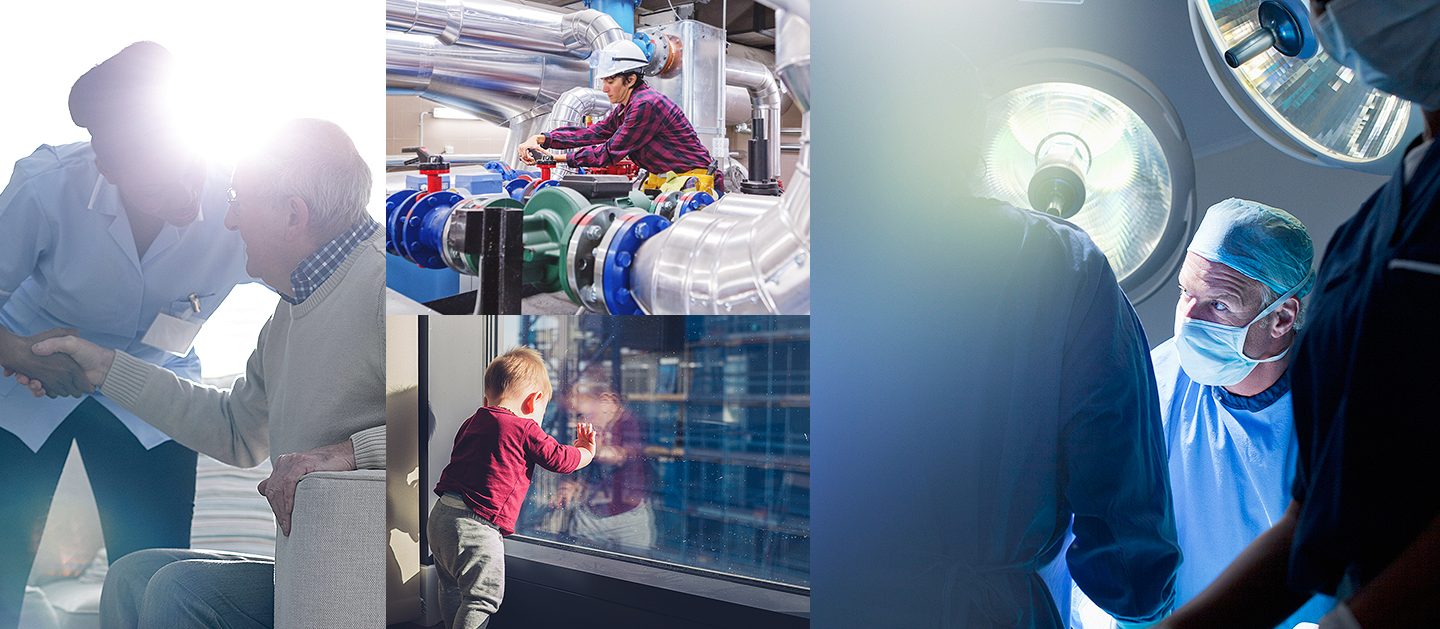 Generator Sales
Backup Generator Sales
If you're looking for an emergency backup generator, GenCare can power a solution specific to your needs. Any size, any shape, in any regulatory environment; GenCare has generators covered. Whether it's a diesel power or a natural gas backup generator for your home, emergencies, or on-the-go purposes, rest assured, your power is backed up with the best.
Emergency Generators
For power outages in critical circumstances, GenCare has emergency generators for sale to provide you power for when you need to depend on it the most. GenCare can supply a choice of generators to fit your needs, with availability in natural gas and diesel power generators for sale. GenCare has the right generator for sale to fit your residential, commercial or industrial needs.
With great pride in every job completed, GenCare has the knowledge and understanding of power generation, fuel systems and engines for a one-stop shop for all of your generator and maintenance needs.
If you're unsure which type of generator best suits your needs, connect with one of our experts to ensure an appropriate generator is matched with your requirements.
Coupled with a generator maintenance program, an emergency generator can be a reliable solution in the event of an emergency during power outages, natural disasters, or other unforeseen incidents.
Emergency Services
Home Generators
It's easy to add comfort and convenience to your home with a house generator. GenCare offers convenient and reliable natural gas backup power for your home, cottage, hobby farm and more. Home generators run on propane or natural gas. When it comes to selecting your next generator, GenCare has reliable house generators for sale. We deliver high-quality power when and where you need it most.
Home Generators
Portable Generators
Portable generators are great for on-the-go uses such as camping, tailgating, job sites and other mobile activities. Portable generators can power individual items, such as plug-in appliances. The benefit of portable generators is that they run on gasoline, so you can easily refuel at any point. GenCare has portable generators for sale to power your needs and on-the-go lifestyle.
Portable Generators
We don't just talk about care.
We generate it.
Powered with Integrity –the GenCare Difference
Fully managed generator maintenance
Licenced service/diesel/gas/petroleum technicians/mechanics & electricians on staff
Detailed generator technical history
GenCare trains clients on how to perform the weekly checks and monthly tests at no charge
GenCare currently services 120 cities, towns and rural areas – our coverage area reaches you.
Upfront pricing, no hidden fees
Lighting Everyday Lives
The County of Wellington has contracted with Gencare for over 10 years. Gencare has given our organization great service and their staff are knowledgeable and very responsive to our needs.
Lighting Everyday Lives
We value Gencare's commitment to quality and fairness and Sifton has trusted Gencare to maintain its building generators for many decades. Thank you for helping us to operate our buildings safely and efficiently.
Lighting Everyday Lives
I have been dealing with Gencare for the past 4 years and really like the customer service experience that is provided to our company. Customer service starts from the office management, technicians, and service area. Technicians are timely, quotes are provided quickly, and service work is reasonably priced. Gencare updates us with any concerns with regards to annuals or upcoming work that they will be performing. Gencare has been amazing to work with and I look forward to many more years of great service.