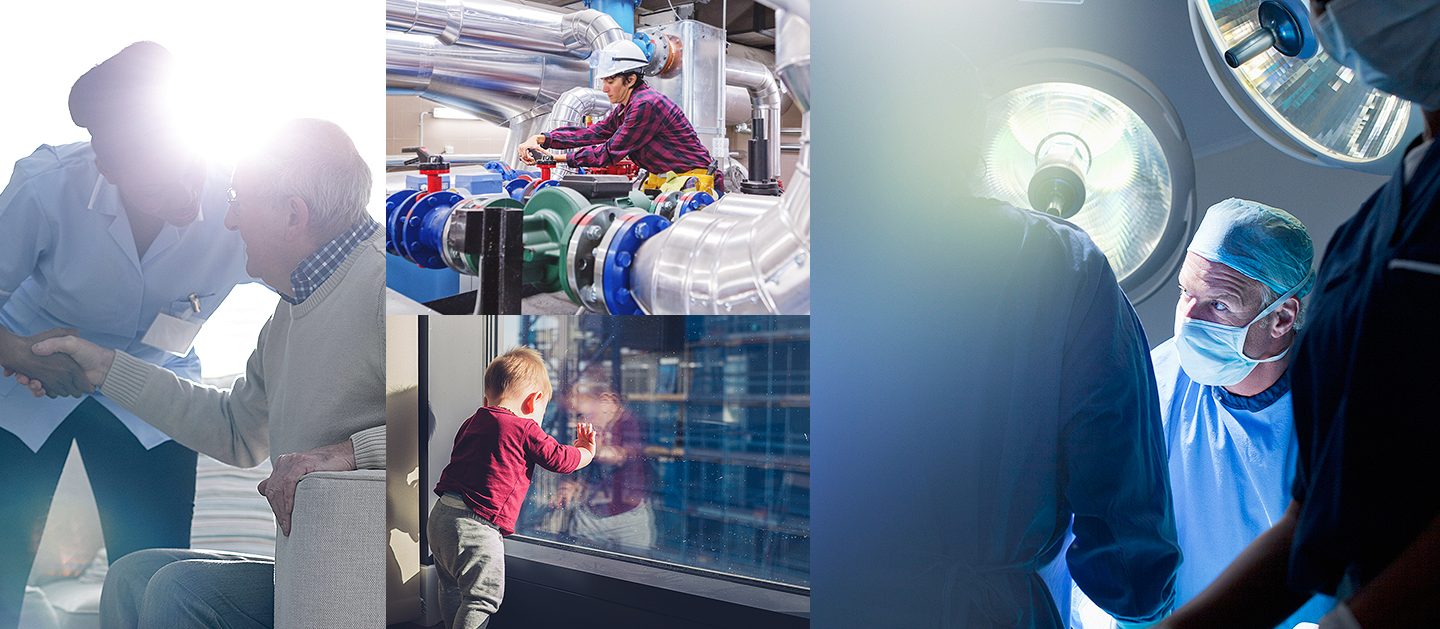 Diesel Power Backup Generators
Diesel Power Generator for Backup Power
Diesel generators are generators with a diesel engine powered by diesel fuel. They're a popular choice in Canada due to their reliability and cost effectiveness. GenCare has the right diesel power generator to fit your needs.
How Does a Diesel Generator Work?
The diesel generator consists of a diesel engine that supplies power to the generator while being connected to an external fuel tank. The fuel tank supplies fuel to the engine so it can power the generator and provide the essential power to protect lives. Upon a power failure, the back-up generator starts and provides emergency power within a time frame of 10 to 15 seconds.
Benefits of a Diesel Generator
Diesel Generators are the most reliable form of emergency back-up power. Today's diesel generators emit 26 times less particulate matter than those manufactured just 10 years ago, making them an environment-friendly choice. Some of the many other benefits of selecting a new diesel power generator are:
The engine has a dedicated fuel tank and does not rely on a pipeline or any other form to get the fuel
Resilient under tough conditions
Longer lifespan, diesel burns cooler than gasoline
GenCare offers peace of mind when selecting the right generator for your business or residential needs. Many select a diesel generator over other types based on the choice of fuel providers, fuel being on-site and not piped in, and that a diesel generator can operate where natural gas is interrupted.
The Benefits of Selecting GenCare
There are many benefits of selecting a diesel generator over other types of generators. What makes GenCare different is that we're a registered TSSA Fuel Safety Contractor and can provide fuel connections, TSSA fuel inspections and can service the fuel system as required.
GenCare supplies KOHLER generators to ensure our customers receive top-of-the-line generators. What makes KOHLER top-of-the-line? KOHLER generators are affordable, reliable, high-quality, and can automatically power your home or business essentials in just ten seconds. KOHLER customers can feel confident that their purchases will protect their businesses.
Backed by Licensed Technicians
GenCare also has a team of licensed technicians to perform work in the fuel industry, including:
Oil Burner Technicians
Petroleum Mechanics
Service/Diesel Technicians
Electricians
With great pride in every job completed, GenCare has the knowledge and understanding of power generation, fuel systems and engines for a one-stop shop for all your diesel generator and maintenance needs.
Diesel Generator Maintenance
GenCare provides diesel generator maintenance programs to assist clients to conform to the CSA-C282 Emergency Electrical Supply for Buildings. We support many different sectors with their diesel generator maintenance including:
Data centres
Off the grid homes, farms and many more
View our maintenance programs to view a list of our maintenance packages that works best for your home or business.
Powered with Integrity –the GenCare Difference
Fully managed generator maintenance
Licenced service/diesel/gas/petroleum technicians/mechanics & electricians on staff
Detailed generator technical history
GenCare trains clients on how to perform the weekly checks and monthly tests at no charge
GenCare currently services 120 cities, towns and rural areas – our coverage area reaches you.
Upfront pricing, no hidden fees