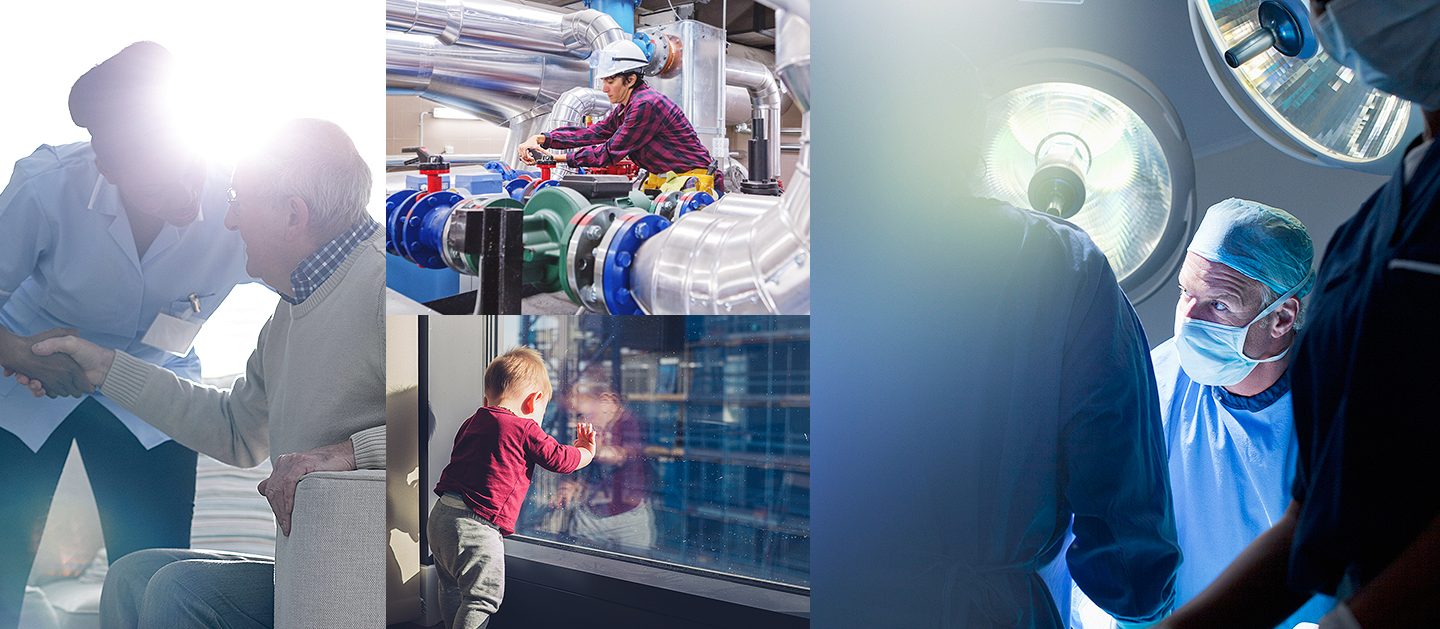 Fuel Services
What are Generator Fuel Inspections?
Fuel source is the heart of your generator. It's imperative to protect your fuel system to maintain the highest level of energy resiliency.
GenCare generator fuel services includes TSSA 10 year Comprehensive fuel oil inspections by our fully licensed technicians to ensure compliance with TSSA Ontario Regulation 213/01 Fuel Oil, Paragraph 7. This is crucial as the TSSA will complete site inspections and issue orders against the site and its owners should they find the installation of a generator's fuel system in an unacceptable condition.
GenCare's Generator Fuel Services
Fuel services are used to upgrade generators that have deficiencies in their fuel systems. Complete fuel system services to conform with CSA-B139 Installation code for oil-burning equipment may include:
Engineering services and design plans
TSSA Variance applications and inspections
Tank installations
Combustion / ventilation air, modifications or installations
Fuel lines and fuel piping
Floor coatings and containment sills
Fuel polishing
Exhaust system repairs and installation
Benefits of Fuel Services from GenCare
Some of the many benefits of GenCare generator fuel services include:
TSSA compliance
A deficient-free and safe generator system
Less likely to have generator fuel system failures
Years of experience in the generator fuel industry
Fuel providers will supply fuel to a compliant fuel system
Without generator fuel, there is no power!
GenCare has fully licensed technicians on staff with years of experience in the generator fuel industry, including:
Diesel Mechanics
Petroleum Mechanics
Oil Burner Technicians
Electricians
GenCare works closely with the TSSA to provide a solution. We pride ourselves in providing turnkey, hassle-free solutions for an emergency backup system you can count on.
GenCare's fuel division is here for you. No job is too small – we always have the right solutions for any situation.
Contact GenCare and see why so many other organizations rely on us for their power and generator needs.
We don't just talk about care.
We generate it.
Lighting Everyday Lives
The County of Wellington has contracted with Gencare for over 10 years. Gencare has given our organization great service and their staff are knowledgeable and very responsive to our needs.
Lighting Everyday Lives
We value Gencare's commitment to quality and fairness and Sifton has trusted Gencare to maintain its building generators for many decades. Thank you for helping us to operate our buildings safely and efficiently.
Lighting Everyday Lives
I have been dealing with Gencare for the past 4 years and really like the customer service experience that is provided to our company. Customer service starts from the office management, technicians, and service area. Technicians are timely, quotes are provided quickly, and service work is reasonably priced. Gencare updates us with any concerns with regards to annuals or upcoming work that they will be performing. Gencare has been amazing to work with and I look forward to many more years of great service.

Powered with Integrity –the GenCare Difference
Fully managed generator maintenance
Licenced service/diesel/gas/petroleum technicians/mechanics & electricians on staff
Detailed generator technical history
GenCare trains clients on how to perform the weekly checks and monthly tests at no charge
GenCare currently services 120 cities, towns and rural areas – our coverage area reaches you.
Upfront pricing, no hidden fees